Our Crew
Hi, Oscar Mendoza.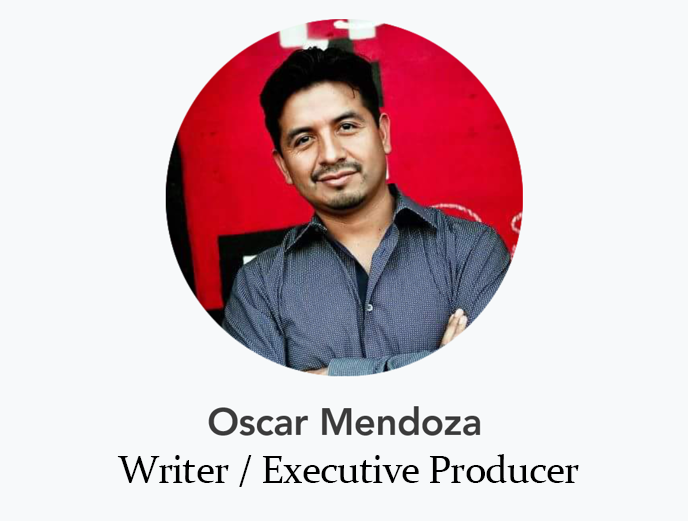 Oscar graduated from Sunset High School in 1995 and later attended St. Mary's University in San Antonio, where he received a BA in MIS. He has an MBA from Texas A&M Commerce University and is Eco Urban Builders and Eco Urban Tours. Oscar is the author of the Book of the Dead, and his second book is called The Dead Follow. Oscar is married to Lupe Mendoza and has two kids. Olivia is 15, and his son Ronin is 11.
Hi, Jasmine Guillen.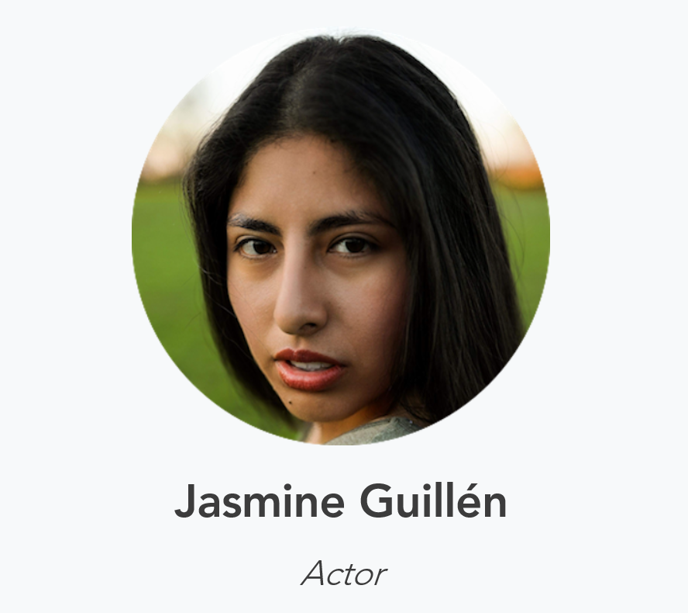 Jasmine Guillén is a commercial and film actor in the United States. She was born in Orange, CA, on December 22, 1993, and was raised in Santa Ana, CA, the heart of Orange County. She comes from a family of six and is the youngest of her siblings. In 2015, Jasmine graduated from the University of California, Berkeley, with a full-ride scholarship and received her Bachelor's Degree in Sociology. Jasmine has acted in tv-series, independent/feature films, music videos, and commercials, including Crimestoppers USA, Goody Goody Liquor, Cici's Pizza, and Chili's International.
Hi. Gerardo Cardona.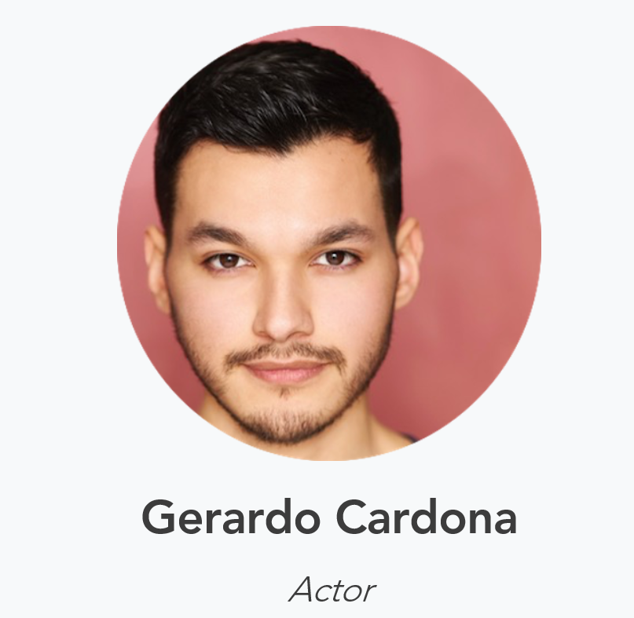 Gerardo began his acting career in his freshman year of high school and continuing it his senior year. He studied the arts at the University of Texas at Arlington with a degree in Theatre. After many characters portrayed at the university, Gerardo took his career to the camera to embark on television, film, and commercial acting. He signed with Grit Talent in Dallas, Texas, and has been seen on shows such as Queen of the South and The Purge and commercials for companies such as Academy Sports and Outdoors, Gexa Energy, and Sam's Club. He began modeling professionally in 2019 and has done print work for Black Magic Shine and Mr. Electric.
Hi. Josh Alan Robles.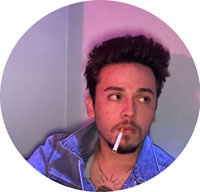 Josh Alan Robles was born in Dallas, TX, Oak Cliff. His story began there in Methodist hospital on April 5th, 2010. He comes from a family of seven and is second to the oldest. He was born and raised in a musical environment. He grew up around Little Joe and la Familia, Roberto Estrada y los Hi lites in Grand Prarie TX at the Hi Hall Ballroom. His uncles were part of the Hilites. As he grew older, he learned to appreciate the art of music and the environment it came with. He knew that would be one of his passions in life. His other love would be acting, and if the opportunity were to arise, he would jump at the chance to partake in one of his dreams. He would give it to God and let him guide him. He lived for his wife and son. All he did and all he was was for them.
Hi. Alba Guzman.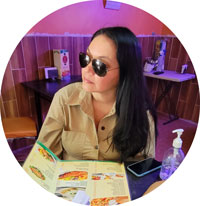 Alba Guzman was born in Dallas, TX, Oak Cliff. Award winning Director of Photography.
Hi. Hector Alcala.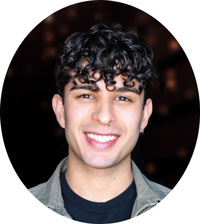 Hector Alcala was born in Dallas, TX, Oak Cliff. Actor who is playing Ducky.
Hi. D.J. Moore.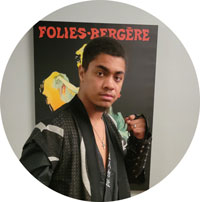 D. J. Moore was born in Dallas, TX, Oak Cliff. Actor / Stunt Cordinator who is playing Shugun.
---
Did you Know!
Oscar's Stories appear in multiple paranormal Blogs Real Ghost Stories Online
Dead Follow
A troubled teen who can communicate with the dead most utilize his abilities to stop a pair of vicious serial killers prowling his neighborhood.
Dead Follow will bring my nightmare to the big screen. These stories are told by our protagonist, who grew up in the hood of South Dallas. We follow a teenager living in one of the roughest neighborhoods while battling with his paranormal demons. He's a medium, which gives him the ability to see a ghost. We go along on a unique journey from the perspective of a young Latino growing up in a dangerous environment where the gangs and violence are only a part of his misfortunes. As he overcomes challenges, he learns to use his gift to his advantage.
The story takes place in the early '90s in Dallas, Tx. The movie is about Oscar Mendoza, a young troubled Latino youth as you follow him as he descends into madness, making him question his faith in God, which raises the question of mental health and loneliness in low-income neighborhoods. Oscar questions his sanity as an evil entity called the pigman hunts him by night, and the local bullies make his life hell during the day. At his breaking point, Oscar's life changes for the better when he meets Shelly. Like any tragedy, Oscar and Shelly's love is in jeopardy when outside supernatural forces bring him into the fray between the local hookers and notorious serial killer.
Oscar must accept his curse and join forces with a supernatural entity to stop an unstoppable serial killer with the dead's help. As he desperately tries to hold onto Shelly as he battles the local gangs and tries to find absolution by helping the dead that haunts him by night, but nothing lasts forever, not even love as the climax between his two worlds crash in an explosive conclusion when he realizes he can lose more than his life, as the killers threaten Shelly and his family. Now Oscar has to become one with the beast to defeat an unstoppable killer. As the paranormal collide with the psychotic in an extraordinary true story of madness, love, and murder, because even the strange the kid can be a hero.
The film is about my true Ghost Stories, but they're more than just ghost stories. The film is unique and tragically beautiful because of my adventures throughout the years. My tales are fantastic; they need to be in a movie. I want to show kids that you can follow your dream and still be the weird kid that sees a ghost. The story is a first-hand account of my teenage life. I want to send a message to all the odd kids, nameless minorities, to every kid ever called a freak. This movie is for them. I am tired of perfect people being the heroes in movies—this film about a damaged kid ignored by society and forgotten by everyone. Even the forgotten can be a hero if given a chance.
---